The Midagedgamer Report 5-24-2013
This Week:
Xbox 1, What about used games, NFS Rivals, Selling Atari and more
So what do you think? Is the Xbox 1 the console to rule them all or is this another case of trying to be too many things to too many people. The May 21st XBox 1 reveal was 180 degrees from the February PS4 announcement. Instead of game trailers we got exploded hardware maps. Instead of boasts about performance we saw feature pitches about watching TV and making Skype calls.
Aside from a few differences, the hardware in both next gen consoles is identical. 8GB of memory, AMD Jaguar based APU with Radeon graphics and a Blu Ray drive. The Xbox gives you 500GB of storage and pass though connectivity to your TV and other set top boxes. Will the PS4 have offer the same? Probably not.
This may be the point of divergence between Sony and Microsoft consoles. Sony touts its game performance and its platform appears optimized for that sole purpose. The Xbox 1 is basically a purpose built Windows HTPC meant to be the heart of all your entertainment sources. Conversely, the PS4 treats anything other than gaming as more of a side dish.
One thing can be said for the Xbox 1. Microsoft has finally found a platform for Windows 8 that people will actually like.
With the all the fanfare of the Xbox 1 something got quietly swept under the rug. The biggest question on every gamers' mind had nothing to do with hardware, blu-rays or even DRM. Even before we knew their names we knew that the next generation of consoles were going to phone home.
No, the biggest question was, "What about used games?" Sony is still foggy on this but Microsoft has been a little more forthcoming albeit after a bit of badgering by the press. For the Xbox 1 the answer is a resounding "Yes!"
Except it comes with a catch. Microsoft is going to charge you a fee on top of whatever you spent on the game at your local Gamestop and right now we don't know if it's going to be $10 or full price. You can log into your account and play your game at a friend's house for free but if he logs in to play it he's going to be paying for the privilege. So much for try before you buy.
Rumor has it that Microsoft is leaning towards full price which basically kills the secondary market for games. Why buy used when it could potentially cost more than a new copy? That's called market manipulation and it brings a smile to the faces of EA and Activision. Too bad if you hate the game, you're stuck with it.
It's no coincidence that a company that's made billions on non transferable licensing fees for software of questionable quality would support a revenue model hostile to consumers but favorable to a like minded gaming industry.
If it seems that EA releases at least one new Need For Speed game every year you'd be correct. In fact they've been doing it for almost 2 decades stretching back to 1994's The Need for Speed which was a collaborative effort with the car magazine Road and Track. With only a few off years , you could expect a new Need for Speed every year.
I came in right around the launch of Need For Speed 3: Hot Pursuit. At the time the only real competitor in the realm of an arcade driving/simulation genre was the now infamous Test Drive series. As the years went by there were highs and lows with one of the lowest lows being Need For Speed: Pro Street. It seems the games changed with EA's product strategy and for the first half of the 2000's EA was just milking the franchise like a Matrix sequel.
For the past few years it seems the series has been rehashing classic games like Hot Pursuit and Most Wanted. Both popular titles in their original form but somewhat lacking in their JJ Abrams style reboot.
So what do we have to look forward to this year?
Meet
Need for Speed: Rivals
due out in November and based on the open world concept of its
Most Wanted
reboot predecessor with a competitive bend reminiscent of
Need For Speed: Underground
and a bit of Hot Pursuit thrown in for good measure.
Along with the Xbox 1, EA will be showing the game at this year's E3. Whether we remember it with the fondness of the original Hot Pursuit or the loathing of Prostreet remains to be seen. With Atari on the rocks and with it the laughable evolution of the Test Drive series (Test Drive Unlimited) it appears the only real competition left is the upcoming Grid 2.
By the way, before you start pelting me with Forza snipes. No, I didn't forget, it's just that Need For Speed hasn't tried to make NFS a pure simulation since the release of Shift.
I admit it, I have a soft spot for Atari. Not the bastardized version that produced Test Drive Unlimited 2 but the one that pioneered the gaming industry and helped bring the "personal" to personal computers that ultimately defeated IBM snobbery. Yeah, Apple was there too but without the likes of Atari we would never have had discrete graphics, upgradable memory and more than just clicks and beeps from some tiny PC speaker.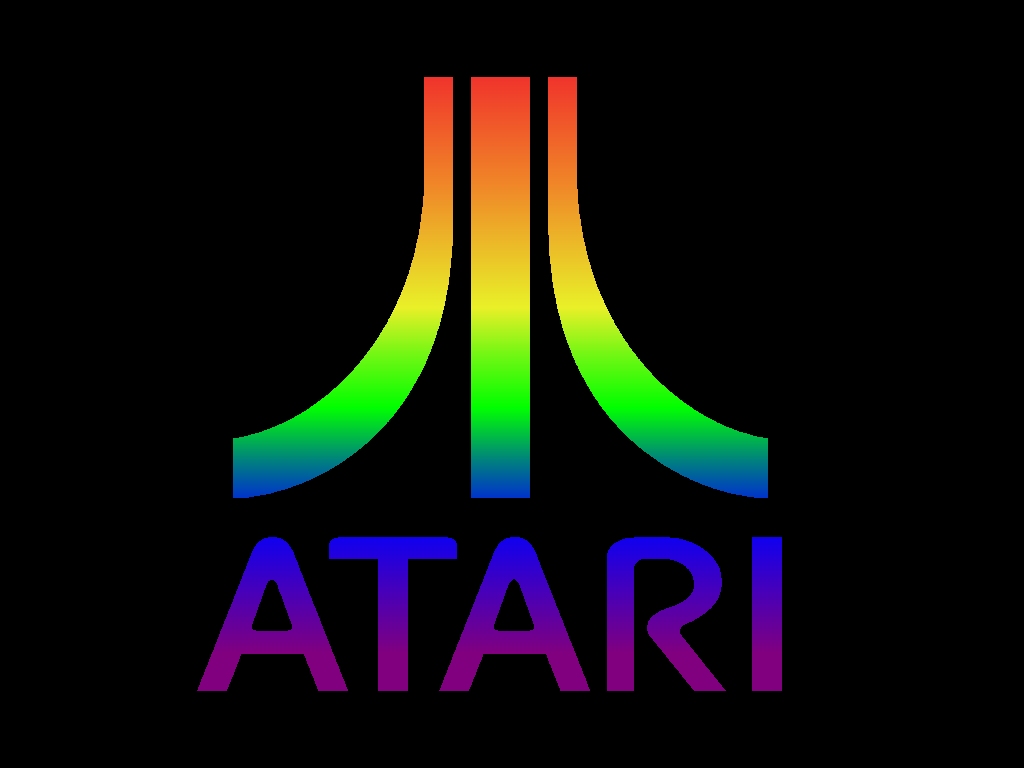 When I was a kid, 1196 Borregas Avenue in Sunnyvale California was some exotic, mystical place where the best stuff was happening.
Today's Atari is just a brand, owned by a French company called Atari S.A. (for Stupid A-h**es) and is in bankruptcy. The U.S. arm will be trying to sell off its assets for at least 22.2 million this July. Up for sale is the Rollercoaster Tycoon franchise (3.5 million minimum) and the hated Test Drive (1.5 million minimum).
Wouldn't it be funny if all this ended up with a new Atari console from those old Borregas Avenue digs?